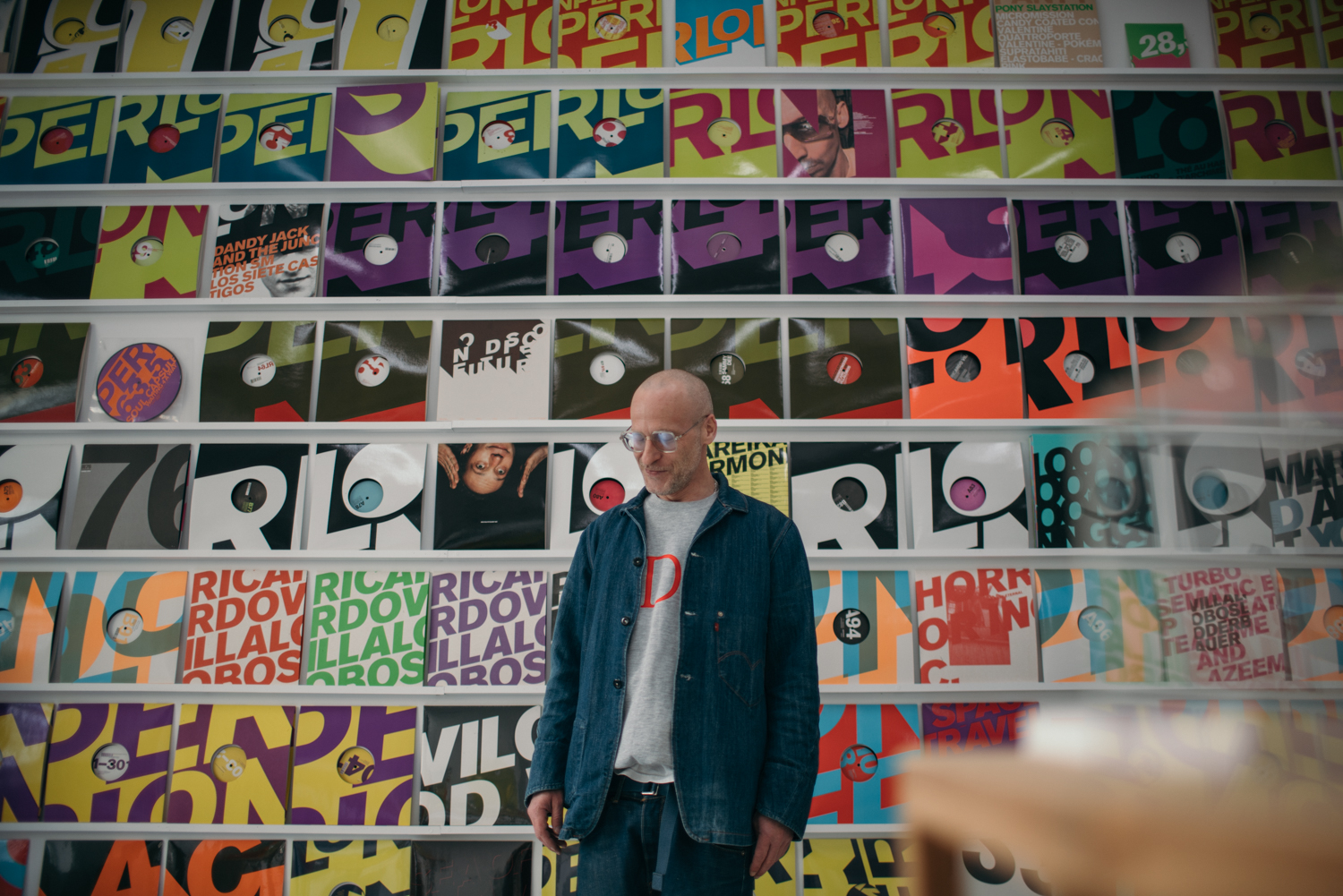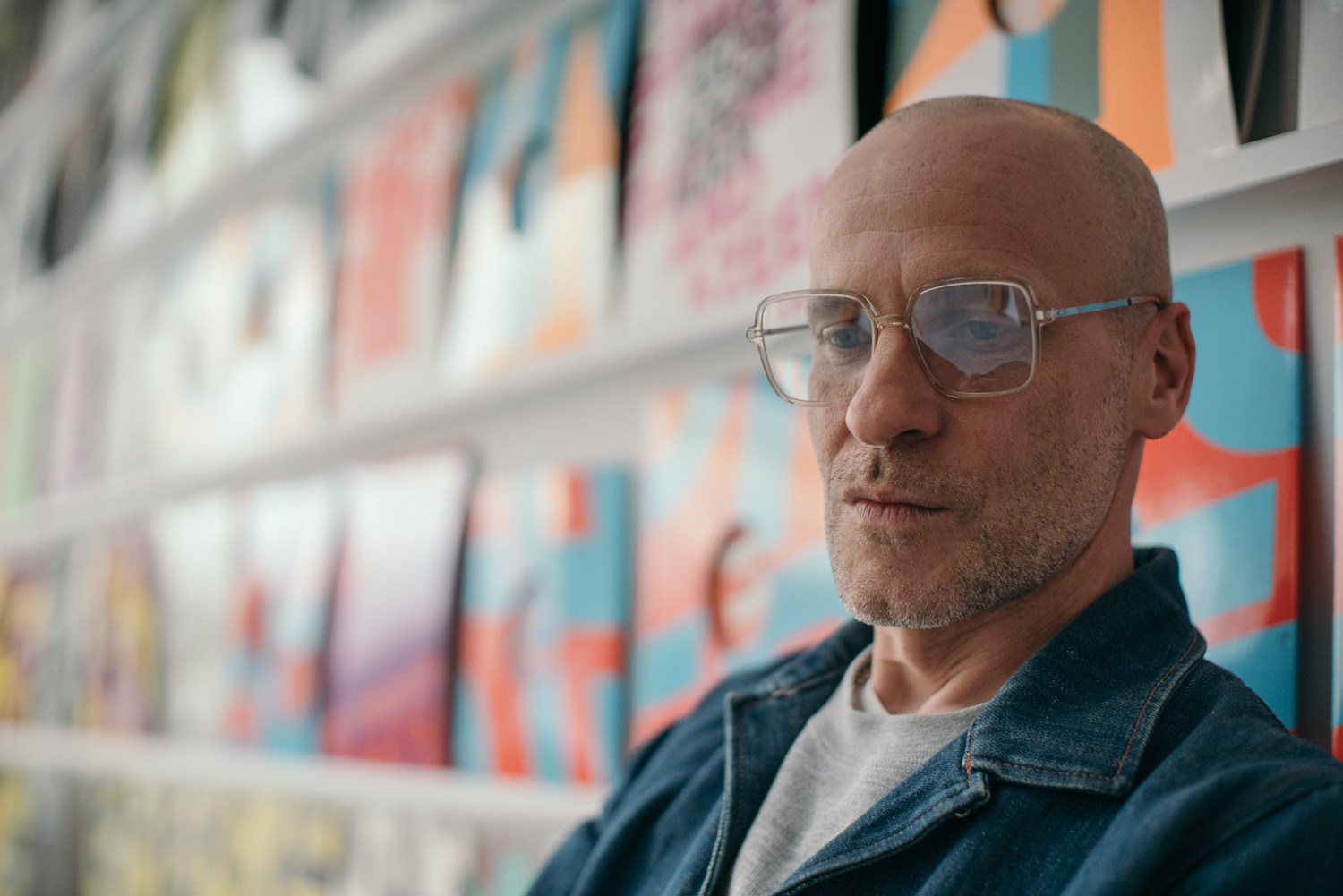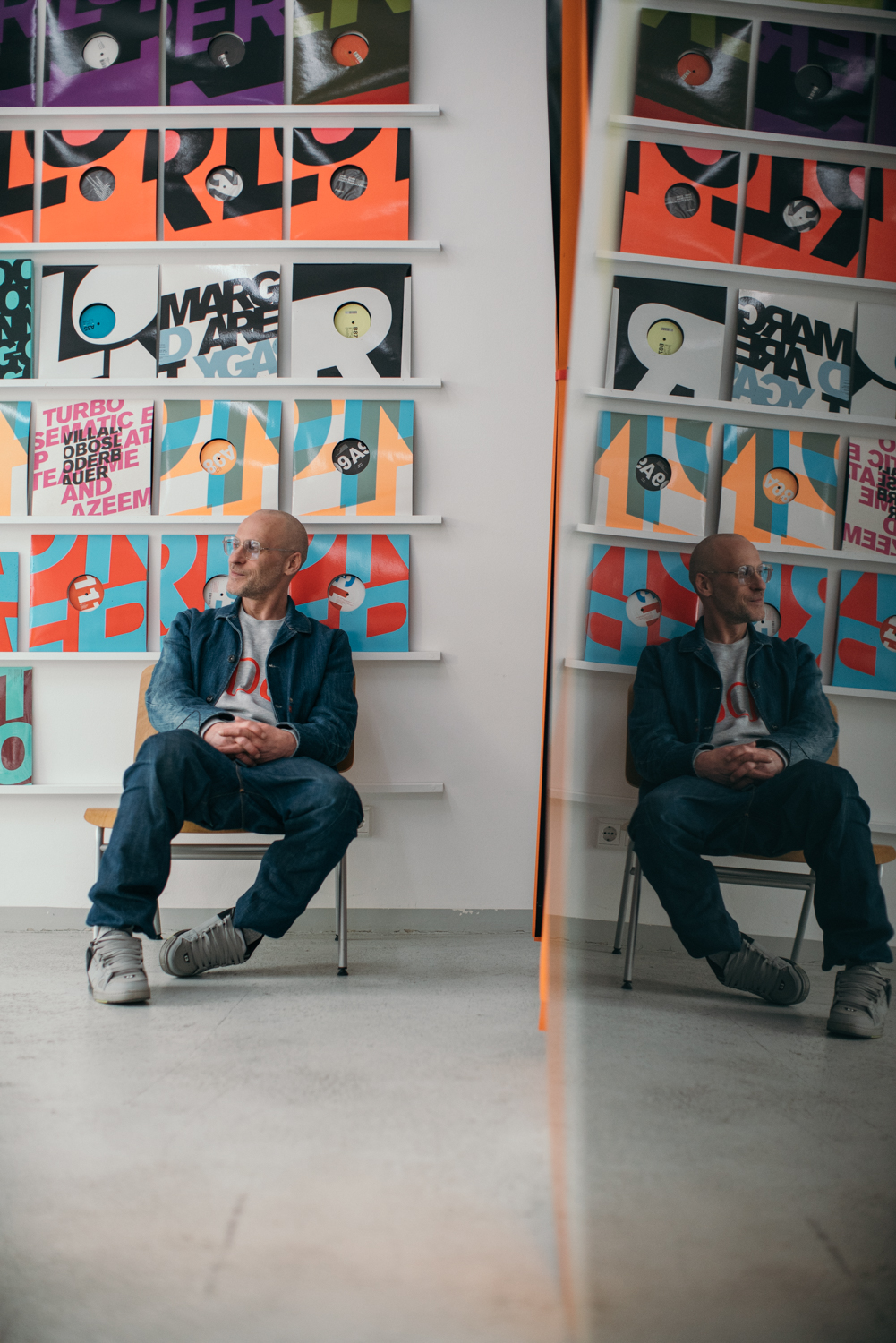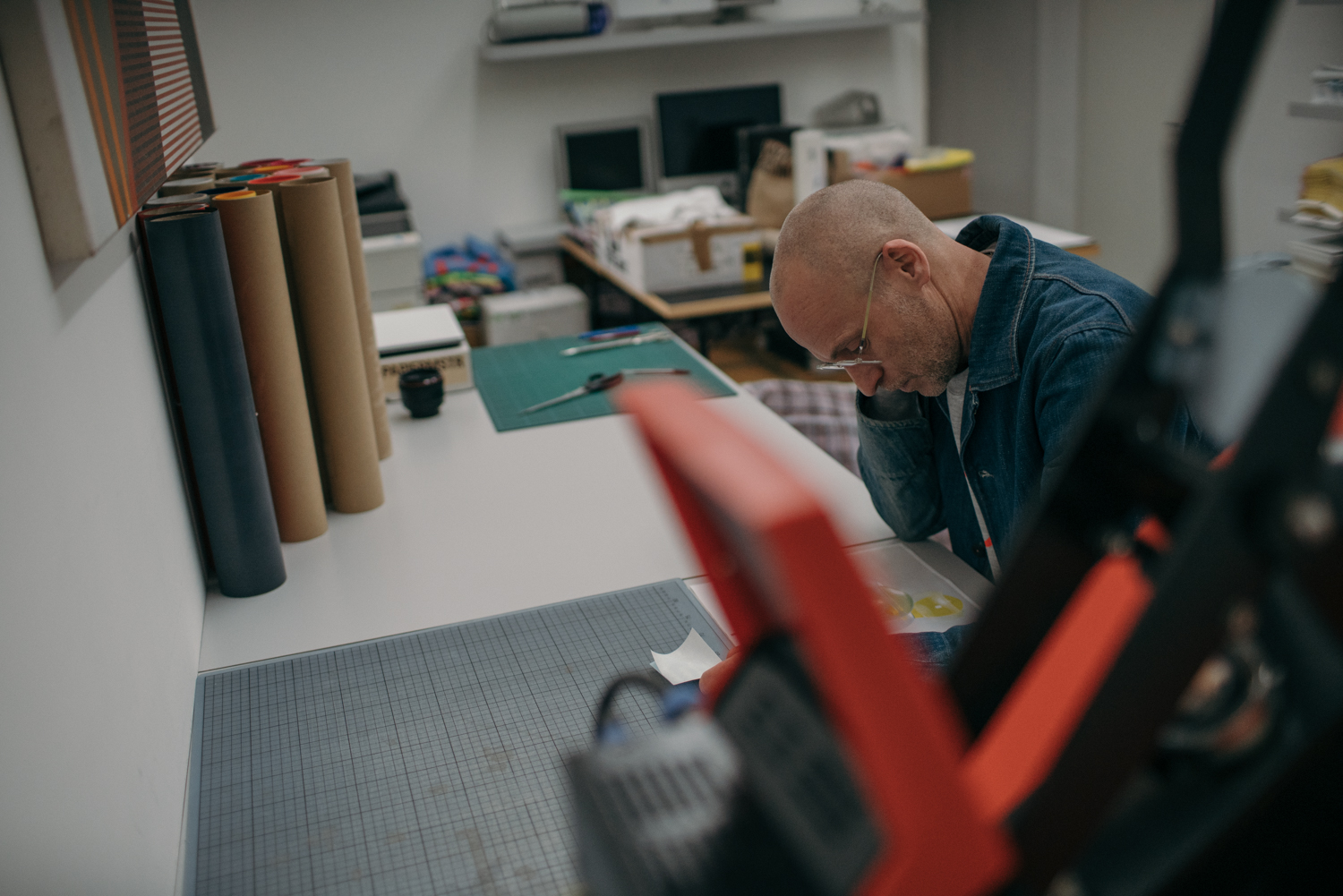 Full 1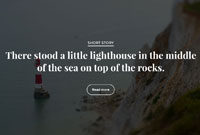 Full 2
D.I.Y. craftsman of modern classics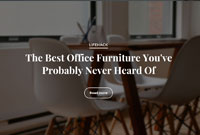 Full 3
dance music's most recognisable record sleeves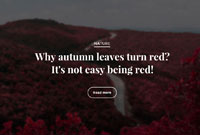 Full 3
"it's not only the sound of vinyl but also the object that people really admire"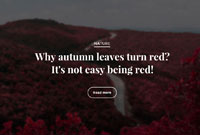 Full 3
recognized as Germany's most influential designer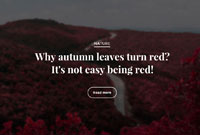 The vinyl only label Perlon was founded by Zip, Markus Nikolai & Chris Rehberger in 1997 and is still one of the most renowned record labels in the electronic music scene. Up to this date kids are dancing to the minimal-house label whose sound is shaped around minimalistic vocals and crispy elements.
Not only the music but also the design of the brand and their exclusive and recognizable sleeves are made by Chris Rehberger. He is an all-rounder in fashion, design and music, therefore his studio is located in the heart of Kreuzberg in Berlin which is the root for many creative and promising projects. He received many respectable awards and worked with Guggenheim Museum New York, MTV, Universal Music, Mykita, Julie Stoschek, Lacoste and The Venice Biennale of Arts, – to only mention a few.
"The colour schemes we're working with at Double Standards are always in-your-face."
Chris' background is quite fascinating. Coming from Germany, but spending the 90s in London as well as Manchester pathed his way for his enhanced interest in different cultures and music. He loved Punk & Skinhead music as well as the story behind it. Living and enjoying different cities in Europe made his interest and passion about music even bigger, acquiring a big spectrum and open taste in it. 
We will take a deeper look inside and find out more about his background, his proclivity & musical influences. 
Tune In!